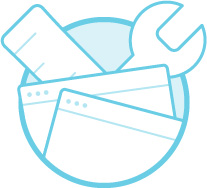 We will Be back Soon
We are currently under construction. Please bare with us while we complete content.
Undergoing Maintenance
The ICF is here to stay, and you can rest easy knowing that our team will be updating and improving it for years to come.
Feature Updates
We are currently working on adding videos, press releases, and audio content to our website.
Bug Fixes
We want you to have the quickest, easiest experience when you visit our website. Therefore, we are hard at work to improve things that may potentially slow down the website.